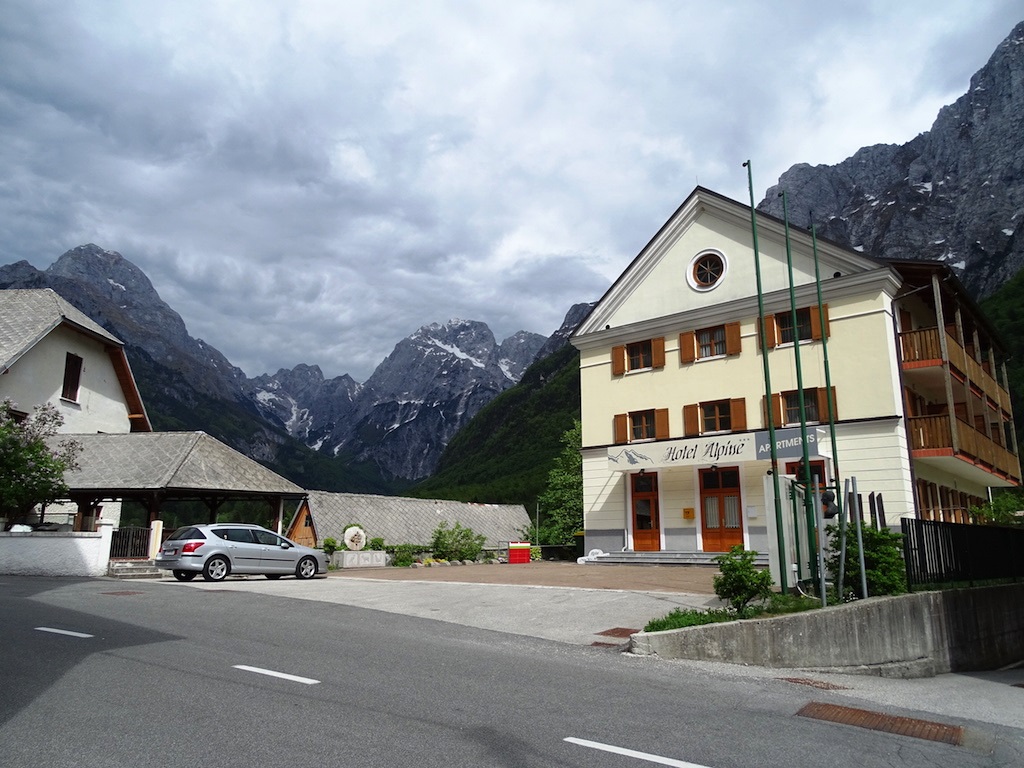 Property Details
Log Pod Mangrtom
,
Primorska
For Sale

€ 1.300.000
Hotel/Leisure
Description
3 Star Hotel in Triglav National Park - Log Pod Mangrtom
Hotel/Leisure
- Log Pod Mangrtom
Primorska
For sale: A three star Hotel / restaurant – with 3 apartments and 8 beds, a restaurant with terrace and various extra spaces in a fairytale beautiful location with beautiful views in the Triglav National Park. Place: Log Pod Mangrtom; Municipality: Bovec; Built in: 2007; Hotel area: 854.70 m²; Lot area: 928 m².
The hotel is located in the Triglav National Park, at the foot of the Mangart mountain, in the center of the village of Log Pod Mangrtom (Municipality: Bovec). The hotel is on the main road that leads to the Predil pass and the border with Italy, less than 10 minutes' drive from the town of Bovec (Kanin-Sella Nevea ski area). The hotel has central heating and excellent insulation. The windows and doors are wooden with double glazing. The hotel is registered as such in the Land Registry and has 1 owner and is free of charges / debts / mortgages. There are 3 separate apartments with a total of 8 beds. All rooms have a private bathroom, a flat-screen TV with cable channels, a desk and a balcony. Various sporting activities and guided tours can be organized in the immediate vicinity, including: cycling (MTB, also bicycle rental), (mountain) hiking, kayaking, rafting, canyoning, zipline, skiing, (fly) fishing and golf (at 10 km). There is ample parking space for several vehicles in front of the hotel. The hotel also has a garden with a breathtaking view of the Julian Alps.
Distances to other interesting places near: Lago del Predil (9km), Bovec (12 km), Tarvisio (15 km), Sveti Visarje / Monte Lussari (28 km), Austria (31 km), Ronchi Airport (Trieste, I) (91 km) ), Ljubljana Airport (104 km), Klagenfurt Airport (A) (61.5 km), Adriatic Coast (111 km).
A unique investment opportunity in one of the most beautiful valleys in Slovenia!
Features object:
Triglav
– Province: Primorska;
– Electricity: Yes;
– Water supply: Yes;
– (Satellite) television: Yes;
– Telephone: Yes;
– (Cable / WIFI) Internet: Yes;
– Central heating: Yes;
– Furnished: Yes;
– Habitable: Yes;
– Land Registry registration: Yes;
– Other comments/remarks: In the Triglav National Park / The Soča and Koritnica rivers nearby / Near lake (Lago del Predil) / National Park / Ski area 10 minutes' drive away (Bovec) / Three-country point (I / A / SLO).