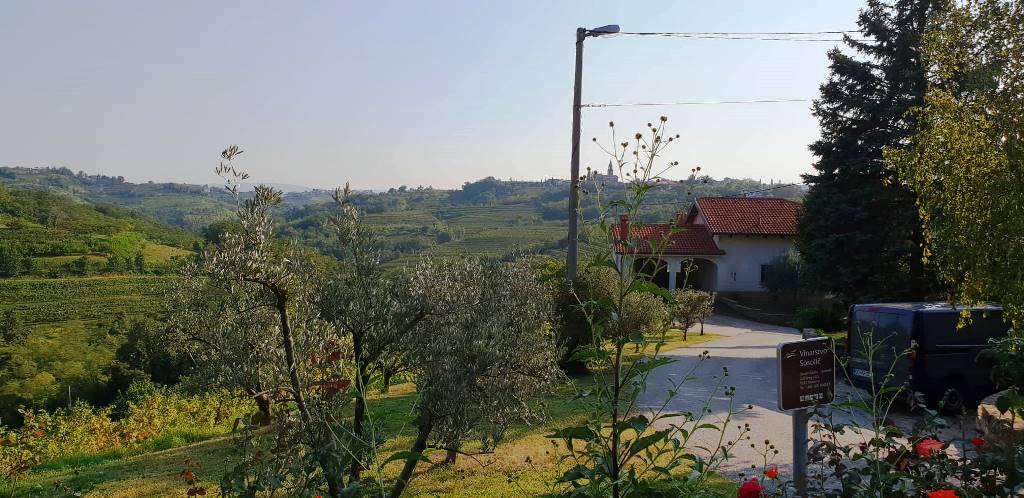 Property Details
Zali Breg
,
Primorska
Commercial
Price € 125.000
Description
Building lot in the wine region of Goriska Brda - Zali Breg
- Zali Breg
Primorska
For sale: Building plot with good location and beautiful view in the village of Zali Breg in the wine region Brdo; Total surface area: 5,369 m²; Building land: 2,478 m²; Land use: residential building land and agricultural land. Village: Zali Breg; Town: Brda; Province: Primorska.
Een ruim bouwkavel met zonnige ligging. Het kavel is makkelijk bereikbaar door de ligging aan de openbare weg. Het kavel ligt in het dorpje Zali Breg Het dorpje valt onder de gemeente Brda en ligt in de gelijknamige wijnregio nabij Dobrovo. Het kavel is geschikt voor woningbouw voor één of meerdere eengezinswoningen. De grond bestaat uit twee rechthoekige geschakelde kavels. Alle gemeentelijke aansluitingen lopen tot bij het kavel en faciliteiten (scholen, winkels, supermarkt, apotheek, etc.) zijn nabij. Er is mooi uitzicht. Zali Breg ligt midden in de wijnregio Goriska Brda, ook wel het 'Little Tuscany' van Slovenië genoemd en het ligt dichtbij de grens met Italië. Van het totaal oppervlak van het kavel is 2.478 woningbouwgrond.
Pluspunten:
– 2.478 m² woningbouwgrond, totaal oppervlak 5.369 m²;
– Twee rechthoekige geschakelde kavels;
– Alle aansluitingen nabij aanwezig;

– In de wijnregio Goriska Brda;

– Nabij Italië;

– De hoofdstad Ljubljana: 1 uur en 20 minuten rijden;

– Adriatische kust: 40 minuten rijden;

– Kroatië (Istrië): 1 uur en 30 minuten rijden;

– Oostenrijk: 1 uur en 45 minuten rijden;

– Triglav Nationaal Park: 40 minuten rijden;

– In het dorp met alle faciliteiten nabij;

te koop