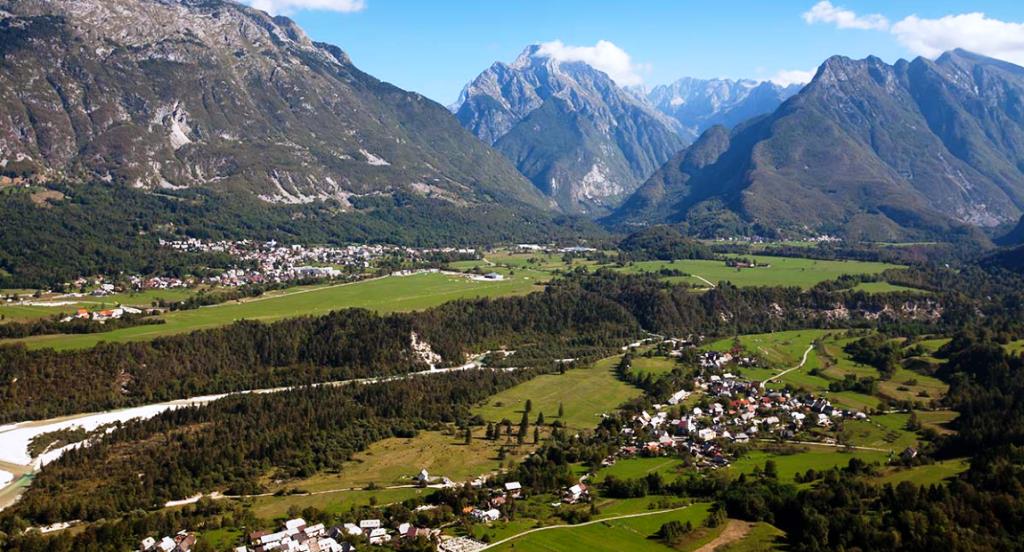 Property Details
Čezsoča
,
Primorska
Residential
Price € 91.630
Description
Building plots near Soca rivier - Čezsoča
- Čezsoča
Primorska
For sale: 3 linked plots with a total area of 1.309m² in the village of Cezsoca – in the Soca valley and on the edge of the Triglav National Park; Surface plot: 1.309m² (Price € 70 / m²). Land use: building plot – residential construction. Village: Cezsoca; Municipality: Bovec; Province: Primorska.
These three – still undeveloped – lots are 100% building plots. Located in the village of Cezsoca with beautiful views of all surrounding mountains in the Soca Valley. On walking distance of the Soca river. Cezsoca is a few minutes drive from the town of Bovec, the tourist center in this region. The Triglav National Park lies within walking distance. The three plots have a total size of 1,309 sqm. On the ground are no structures / objects. All municipal infrastructure running across the plots or lie next to the plots. Bovec and Cezsoca offer good rental potential for tourism. There is a summer and a winter season. The ski resort Kanin in Bovec has recently reopened and is connected to the Italian ski resort Sella Nevea. Three borders (A / I / SLO) are near. The Adriatic Coast is reachable on a 2 hour drive. The Bovec valley is especially popular and loved by lovers of nature and (outdoor) sports fans. for sale
Let us inform you about the plots, the opportunities and the surroundings. Feel free to call or to send us an e-mail.