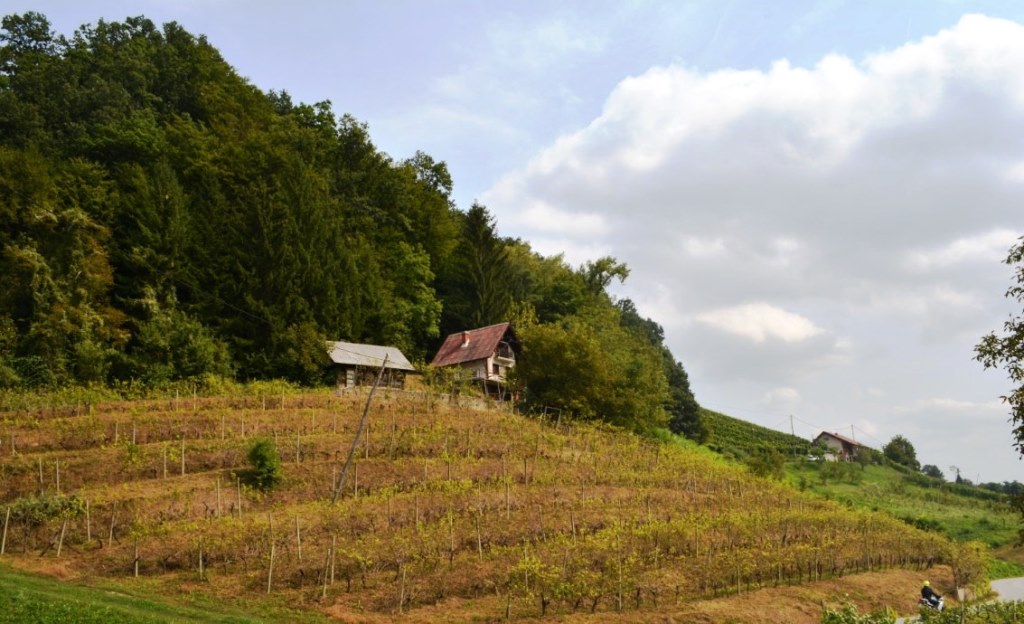 Property Details
Sladka Gora
,
Stajerska
Price € 30.000
Description
Vine cottage with 5,155 sqm. land - Sladka Gora
House
- Sladka Gora
Stajerska
For sale: House / weekend / holiday home (64.80 m²) on 5,155 m² of land with vineyards (2,104 m²) in Sladka Gora in the municipality of Šmarje pri Jelšah. Surface house: 64.80 m²; Surface outbuilding 28.80 m²; Village: Sladka Gora; Municipality: Šmarje pri Jelšah; Province: Štajerska; Built in: 1975.
This vine cottage is for sale. It stands in the village of Sladka Gora in the municipality of Šmarje pri Jelšah and has 5,155 m² of land. The cottage is on a quiet and sunny location, away from the daily city noise, yet close to all major public infrastructure. The cottage was built in 1975 and has a total floor space of 64.8 m². It has a beautiful view of the surrounding countryside. The cottage is fully furnished and consists of a basement, ground floor and an attic. In the basement is a room to receive guests and a wine cellar. The ground floor consists of a hall, toilet, a large living room with a dining area and a bedroom. The attic is currently not in use. The cottage is sold with all associated furniture. The house is connected to the electricity grid. The house is not connected to the public water network, but still has running water because it has its own water source from which the house supplies fresh water by means of an electric pump. The total size of the land is 5,155 m². This is divided into several smaller plots, all interconnected and included in the sale. The smaller plots are as follows: Lot 1: 294 m² a lot with existing structures and land for which additional building permits can be obtained; Lot 2: 2,287 m² – meadow (grass); Lot 3: 1,079 m² – of which: 315 m² meadow and 764 m² vineyard; Lot 4: 1,495 m² – of which 1,340 m² of vineyard and 155 m² of grassland. There is enough space on the plot to build another house. According to the municipal zoning plan, a building permit can be obtained for 602 m². A second wooden building, built in 1843 with a floor area of ​​28.8 m², is located on the site in the vicinity of the house. The building is a traditional wine cellar, but is currently only used as a tool shed.
The cottage and the whole lot are surrounded by vineyards and forests. It is accessible via paved and unpaved roads and as such is particularly suitable as a holiday / weekend home. The property is suitable for nature lovers, people who love gardening, cycling, walking and water sports enthusiasts. The area has a lot to offer: local wines and ecological dishes, as well as the proximity to thermal spas such as Terme Čatež (55 km) and Terme Olimije (20 km). The nearest motorway is 55 km away, meaning that the Slovenian capital Ljubljana and the Croatian capital Zagreb with their airports can be reached in about an hour by car.
The property is registered in the Land Registry, is free of charges / debts / mortgage.
Features object:

exclusiefk koophuis  penthouse
– Province: Štajerska;
– Electricity: Yes;
– Water: Yes (own water source);
– Sewer: No;
– Central heating: No (wood burning);
– Internet: Possible;
– Immediately habitable: Yes;
– Other comments: At Sladka Gora – municipality of Šmarje pri Jelšah / Near spas