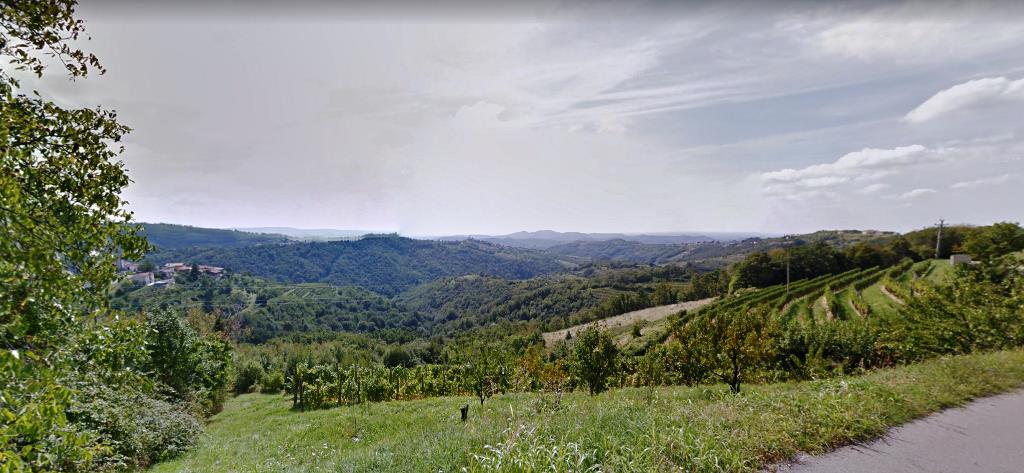 Property Details
Krasno
,
Primorska
Residential
Price € 315.440
Description
Large estate with construction land - Krasno
- Krasno
Primorska
For sale: An estate of over 2.4 hectares of land, of which 2,650 m² is (residential) construction land near the village of Krasno in the Brda wine region. Total surface: 24,174 m²; Construction surface: 2,650 m²; Land use: construction land / agricultural land (forest). Village: Krasno; Municipality: Brda; Province: Primorska.
lap
This land consists of 3 linked plots located on the public road in the municipality of Brda. The total area of ​​the land is 24,174 m². The location belongs to the village of Krasno. Located almost right on the border with Italy. The construction land is intended for the development of one or more houses (status zoning plan SK). The plots are facing southwest, an excellent location in relation to the sun and with beautiful views. The access to the ground is excellent and all infrastructure is present. The municipality of Brda (Goriska Brda) is a historic wine region that borders the Friuli wine region in Italy. The estate is less than 10 minutes' drive from the Soča River. The city of Nova Gorica is a 15-minute drive away, as is the border with Italy. Both the Adriatic coast and the Triglav National Park are a 45-minute drive away. Other nearby attractions include Dobrovo Castle, Sveta Gora (The Holy Mountain), Gonjače Watchtower and Vipolže Castle.
All lots are from one owner and are free of charges and / or debts from third parties / mortgages.
Pros: 
– Residential construction land, surface area 2,650 m²;

– Total surface: 24,174 m²;

– 3 switched lots;

– All infrastructure is present;

– On public roads – excellent access;

– Less than 10 minutes' drive from the Soča river;

– In the historic wine region of Goriska Brda;

– Near the border with Italy;

– The capital Ljubljana: 1 hour and 30 minutes drive;

– Adriatic coast: 45 minutes drive;

– Croatia (Istria): 1.5 hours' drive;

– Austria: 2 hours' drive;

– Triglav National Park: 45 minutes drive.

te koop