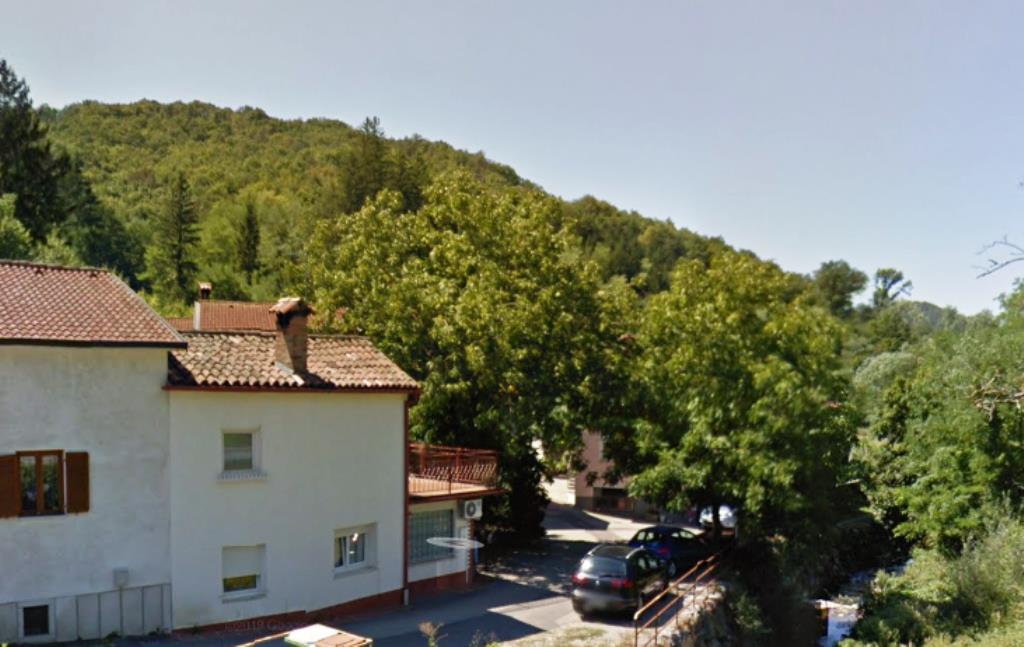 Description
Corner house with spacious terrace - Trebižani
House
Sold
- Trebižani
Primorska
Sold: Corner house (73.70 m²) with terrace (16 m²), plot 134 m² in the village of Trebižani in the municipality of Komen. Province: Primorska; Net surface of the house: 73.70 m²; Land area: 134 m²; Built in: 1850; Renovated in: 2007.
This is an attached corner house with a usable surface of 74.70 m² on a building plot of 134 m² in a small village in a green, quiet, centrally located region. The house dates from 1850 and was renovated in 2007 with a new bathroom and new windows. The house has a cellar (7.40 m²), a kitchen, a living room, 2 bedrooms, a bathroom and a large terrace. An (agricultural) object has been added to the house with a usable surface of 51.4 m². Total number of rooms is 4: 2 rooms on the ground floor and 2 on the first floor. The Branica stream flows along the road that runs past the house. 10 minutes from the historic town of Štanjel, the Vipava valley and the motor way (H4) Nova Gorica – Razdrto nearby. The Italian Adriatic coast is only half an hour drive away.
Features object
– Province: Primorska;
– Electricity: Yes;
– Water: Yes;
– Drain/sewer: Yes;
– Central heating: Yes;
– Internet: Yes;
– Telephone: Yes;
– Air conditioning: Yes;
– Furnished: No;
– Habitable: Yes;
– Energy class: D (69 kWh/m2a);
– Land Registry registration: Yes;
– Other features / comments: Near the stream Branica / Near Štanjel / Near the Vipava valley / Kras region / Near the Italian Adriatic coast.