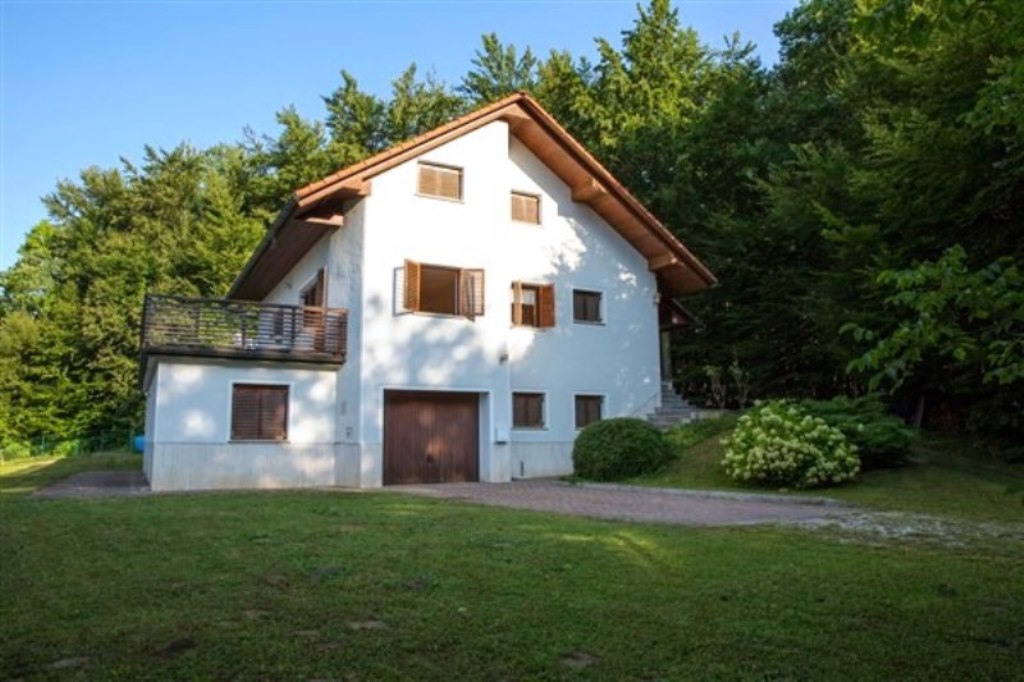 Property Details
Višnji Grm

Ljubljana
Sold
Description
Detached house with garage & estate - Višnji Grm
House
Sold
- Višnji Grm
Ljubljana
Sold: Detached house (surface 171.30 m²) on a plot of 11,053 m² with garage. Lot size: 11,053 m²; Municipality: Šmartno pri Litiji; Village: Višnji Grm; Province: Osrednjeslovensko region; Built in: 1994.
This detached house with garage and estate is for sale in a beautiful location on the edge of the forest near the quiet village of Visnji Grm in central Slovenia. The house has a total living space of 171.30 m² spread over 3 floors and is also well suited to serve as a weekend / holiday home. The total surface of the plot is 11,053 m². The house is in an idyllic location. The house has all connections, including TV, telephone and central heating. A septic tank is installed for the drain. The house is immediately habitable and will be sold fully furnished. The energy label of this house is D (62 kWh / m2a). The property is 40 minutes drive from Ljubljana and 1 hour from Ljubljana airport. At 30 minutes from the city of Novo Mesto and the region with many spas. The Adriatic coast is a 1.5-hour drive away.
The house is debt / tax free and has a land registry.
Features object:
– Province: Osrednjeslovensko (Center Slovenia);
– Electricity: Yes;
– Water connection: Yes;
– Television: Yes;
– Telephone: Yes;
– Central heating: Yes;
– Furnished: Yes;
– Habitable: Yes;
– Energy class: D (62 kWh / m2a);
– Cadastre registration: Yes;
– More pictures on the Dutch version of this page;
– Other comments / surroundings: Near the city of Novo Mesto / The capital Ljubljana at 40 minutes drive / Adriatic coast at 1.5 hours.