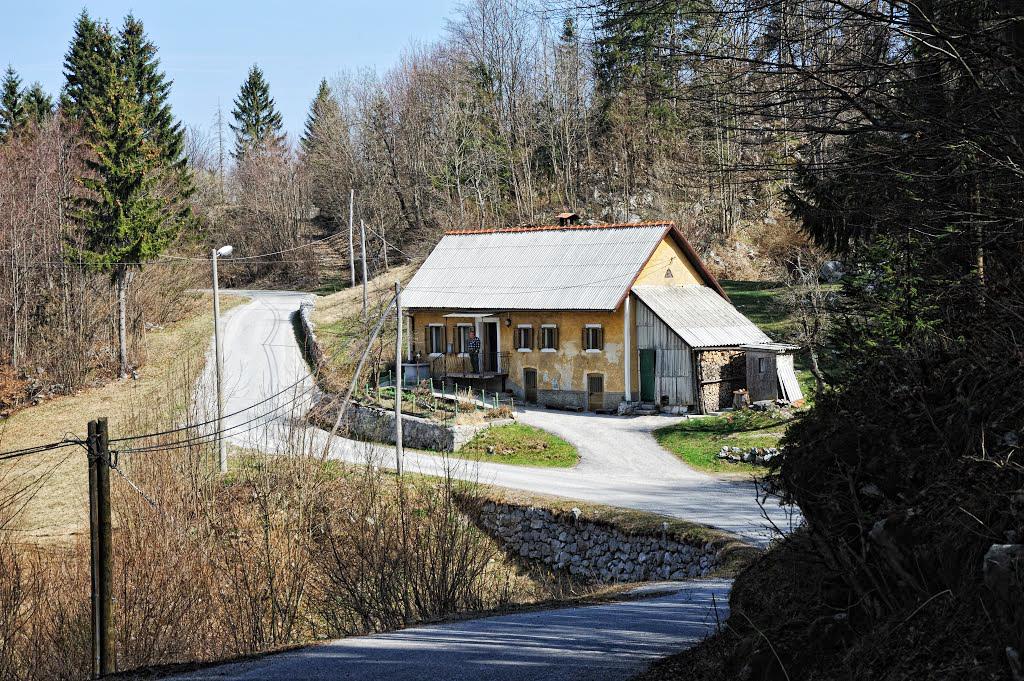 Property Details
Lokovec
,
Primorska
Price € 43.000
Description
Homestead in nature with 7.468m2 of agricultural land - Lokovec
House
- Lokovec
Primorska
For sale: Detached farmhouse  / homestead (Surface 71,90 sqm.) built in 1850 with agricultural lots (7.468 sqm.) surrounded by nature. Suitable for development of tourism activities / weekend house / holiday home. City: Lokovec; Municipality: Nova Gorica; Province: Primorska; Living area farm: 71.90 sqm.; Surface wood storage: 4 sqm.; Basement: 20 sqm.; Surface agricultural land: 7.468 sqm.; Built in: 1850. Last renovated in: 2005.
for sale
A detached farmhouse / homestead, built in 1850, with a storage space for wood and tools (4m²), a cellar with an area of ​​20m² and agricultural land with a surface area of ​​7,468m². The farm has a net living area of ​​almost 72m² and is located in nature. The location belongs to the municipality of Lokovec. Lokovec is located on the Banjšice Plateau overlooking the narrow Čepovan Valley, which divides it from the Trnovo Forest Plateau (in Slovene: Trnovski gozd) on the other side of the valley. It is part of the region around the city of Nova Gorica / Gorizia (I). On the front side the property has an open balcony. Included in the sale is agricultural land. The agricultural land has a surface of ​​7,468m² and is divided over several contiguous plots that surround the farm. The farmhouse has electricity and its own water supply (well). In front of the house is a fully fenced garden. The access is excellent on an asphalted local road. There is little traffic on this road. This beautiful and quiet location is also suitable for the development of tourism. The city of Nova Gorica and Italy are by car around 30 minutes away. The city of Tolmin and the Julian Alps (Triglav National Park) are a 30-minute drive away. Ski areas at 1 hour and 15 minutes. The Adriatic Coast is a 1-hour drive away. for sale
Features object:
– Province: Primorska;
– Electricity: Yes;
– Water supply: No (own water source / well);
– Sewage: No;
– Central heating: No (heating on wood);
– Furnished: Yes;
– Internet: Yes;
– Habitable: Yes;
– Energy class: In application;
– Cadaster registration: Yes;
– Other features / comments: The city of Nova Gorica and Italy on a 30 minutes drive / The city of Tolmin and the Julian Alps – Triglav National Park at 30 minutes / Ski areas at 1 hour and 15 minutes / Most na Soci and the Soca lake on 30 minutes / To the Adriatic Sea: a 60 minutes drive.