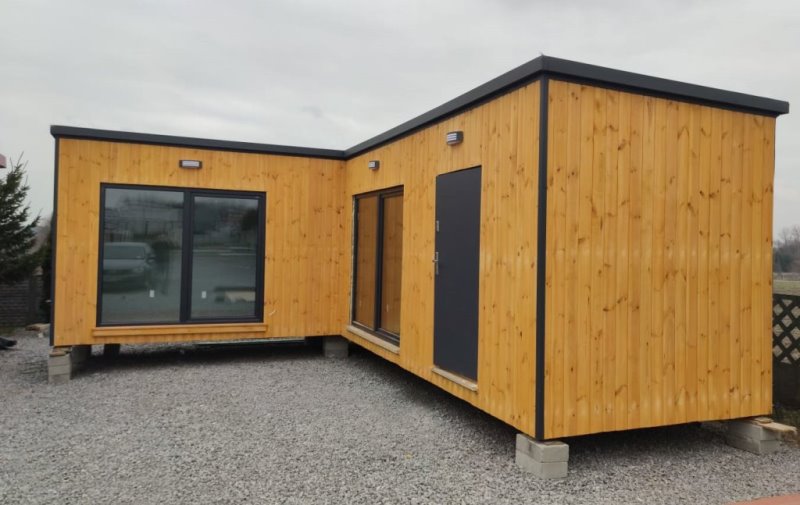 Description
Tinyhouse / Module home (license-free) - Europe
House
Sold
-
World, EU
Sold: Mobile license-free module house / Tiny house with a surface of 28.5 m². The house does not require a foundation or permit. Module homes are made of sea containers or steel structures, which are made custom fit.
The structure of the house and the walls are made of rust-resistant Corten steel with increased resistance to weather conditions and corrosion, which extends its life.
At the moment our manufacturer has this attached unit for sale as a special offer, see pictures below. In the photos you will also find the floor plan, this more luxurious unit is equipped with underfloor heating (ceramic) and top quality windows and doors, the bathroom and kitchen are also already installed. You can further furnish the interior yourself or this can be done for you at an additional cost. Installing other extra options is also possible, for example solar panels, shutter(s) for windows, air conditioning, etc.
The price of this unit – as it is in the picture – is €28,500.00 *.
(*Price is excl. VAT / transport & installation costs)
Property Features
House
Built 2021
Floor Area is 28.50 m²
New Construction
Toilet