Slovenia – General country information
slovenia
Official language: Slovene language and in ethnically mixed areas, Hungarian and Italian. Slovenia
Capital: Ljubljana (2012: 282.994 inhabitants).
Other large cities: Maribor, Celje, Kranj, Velenje, Koper, Novo Mesto, Ptuj, Nova Gorica, Jesenice, Trbovlje, Murska Sobota.
Location: Slovenia is a country in Central Europe with an area of 20,273km 2. The border has a total length of 1.382km. The country borders Austria (318km), Italy (280 km), Hungary (102km) and Croatia (670km).
Slovenia has eight geographic regions: Primorska, Notranjska, Gorenjska, Dolenjska, Bela Krajina, Koroška, Štajerska and Prekmurje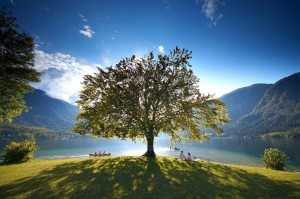 The highest mountain: Triglav, with her 2.864 meters is the highest mountain in Slovenia. Forests cover more than half the size of the country – 1.163.812 ha (within Europe only Finland and Sweden have more forests). The geological structure is diverse and the country has many caves. The fact that Slovenia has four climates leads to its wealth of flora and fauna. Native flora and fauna is numerous and diverse.
The length of the coastline: 46,6 km. It is a country with plenty of water. The total length of the waterway is 26.600km. With regard to the total amount of river water per inhabitant, Slovenia ranks among the richest European countries by almost four times more than the European average.
Climate: Alpine, pre-Alpine, Continental, Mediterranean.
Population: 2.055.496 (1/1/2012).
The Italian community in the coastal area and the Hungarian community in the northeast are autochthonous minorities; their rights are protected by the constitution.
Other ethnic minorities: Croatians, Serbs, Bosnians, Macedonians, Montenegrins and Albanians. There is also a Roma community in Slovenia; their status and special rights are regulated by law.
Religion: The majority of the population is Roman Catholic. There are also more than thirty other religious communities in Slovenia that have officially registered their activities.
Holidays
| | |
| --- | --- |
| 1 January | New Year |
| 8 February | Prešeren day, Slovenian cultural holiday |
| March/April | Easter Monday |
| 27 April | Day of Uprising against the Occupation |
| 1 and 2 May | Labour Day |
| 25 June | Independence day |
| 15 August | Assumption Day |
| 17 August* | Reunification of Slovenians in Prekmurje with the Motherland |
| 15 September * | Restitution of Primorska to the Motherland |
| 31 October | Reformation Day |
| 1 November | All Saints Day |
| 23 November * | Rudolf Maister Day |
| 25 December | Christmas |
| 26 December | Independence and Unity Day |
In the Republic of Slovenia, holidays are non-working days; the exceptions are marked with a *.
More information about Slovenia can be found here